Reids Accounting LTD prides ourselves on Client Satisfaction.  Here is what our Clients have to say about working with us and how we help them with our accounting services.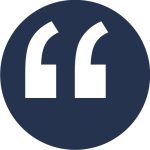 Fifteen years ago we moved our accounting business from one of the large national firms to Reid and Associates. It was one of the best decisions that we have made. We get personalized service focused on our complete needs. Mark's responses are timely and well developed. His suggestions have saved us money and have made our business more efficient and profitable. We recommend him unequivocally.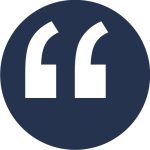 For years I did my taxes myself (usually taking hours of my time) and hoped the government saw things my way and I waited for a return. OR  I paid to have the big guys do them (again taking a pile of my time) and then paid more for an express return.
About 7 years ago I connected with Mark Reid (Reid and Associates Accounting). I dropped off my paperwork answered a few questions and was on my way in just a few minutes. After a couple of days and my tax's were finished, they e-filed my return and it was done right.
If you have not experienced truly professional service or peace of mind in knowing your tax obligations both personal and business are in good hands; and off your plate. I would recommend calling Reid's & Associates in Hampton.
Shawn Price
A Grateful Client